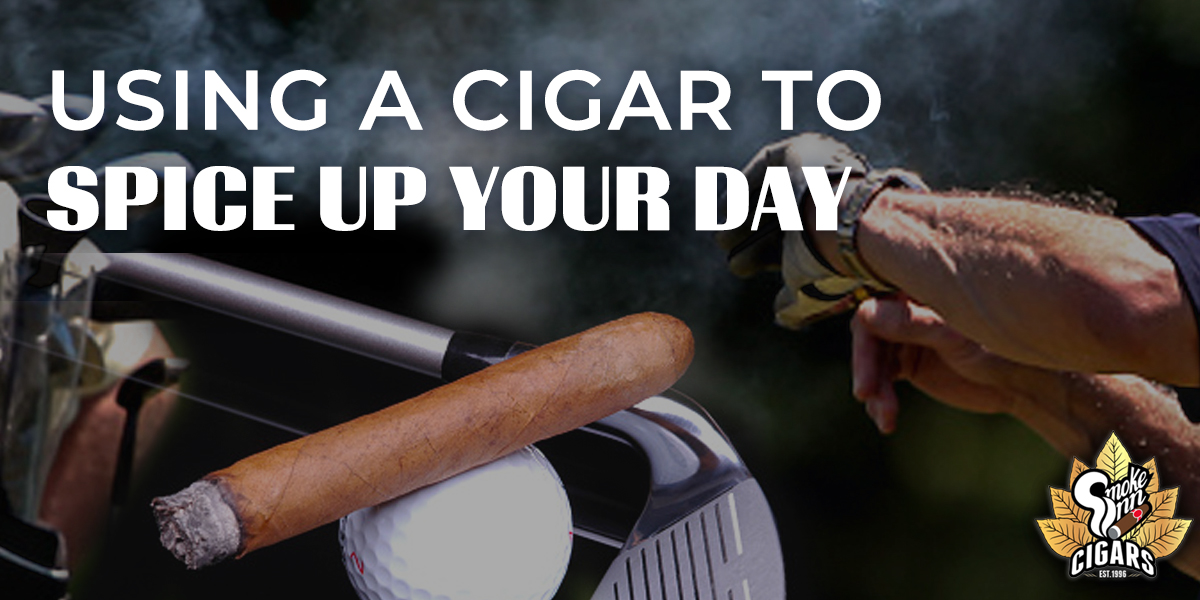 For most cigar smokers, lighting up a good smoke is the highlight of the day. It can make for a great wake up call in the morning, an excellent way to relax at the end of the day, or anything in between. No matter what you are doing, smoking a cigar while doing it can only make it better. Here's some of our favorite things to do while smoking and using a fine cigar to spice up your day.
Smoking Cigars During Outdoor Activities
There's nothing quite like getting back to nature, and cigars only make it better. After all, they are all natural. Spending time in the great outdoors can be great whether you are doing something in the backyard or way out in the wilderness. Here's a few examples to get you started:
Go for a Hike
Going for a hike can be a great way to get some exercise in, while unwinding in nature. Find a great trail near you, and get out there! Make sure to bring a few good smokes, and bring along a friend or two to keep you company for the long haul. Cigars are best enjoyed with friends, after all. Also, make sure to bring some refreshments along for after the hike, which brings us to the next point.
Smoking at a Campfire
There are very few experiences quite like sitting around a campfire in the woods with some friends, smoking cigars and talking about life. Make sure to pack a few cigars each, and maybe a bottle or two of your favorite bourbon to share with the group, and have a night of comraderie.
Grilling Out
Smoking a cigar is the best way to make grilling out in the backyard that much better. The combination of aromas from the grill, the food, and the cigar can be extraordinary. Plus, this gives you an excuse to both grill more meat, and smoke more cigars. That is an absolute win-win!
Sitting at the Beach
Is there anything more relaxing than sitting on a beach, cold drink in hand, listening to the waves roll in? Add a cigar to that situation, and you might never want to leave. But a beach day is another great moment that can only be improved by smoking a cigar.
Yard Work
Not everybody loves yard work, we know. It's a chore. But it can be vastly improved with a good cigar. Smoking a cigar while on the lawn mower can be such a fun time, you might actually look forward to going outside early in the morning to do the yard work.
There are so many great outdoor moments that you can spice up by smoking a cigar.
Use a cigar to Spice Up Your Music Playlist
Music is something universally enjoyed by almost all people. Think of how many times a day you come across some type of music playing somewhere. It could be in your car, in your office, at the grocery store, it's pretty much unavoidable in our daily lives. But when you are on your own, be that in your car, your home or backyard, you get to dictate exactly what type of music will be played, and music can be just as important of a pairing with your cigar as your drink is. 
So that being said, what type of music goes best with relaxing with a cigar? Well the simple answer is, whatever type of music you like best. But these are some of our favorite genres to go with.
Classic Rock
Hard to beat the classics, right? Picture driving down the highway on a warm summer evening with a cigar in your hand, and a classic like Hotel California by The Eagles comes on. The vibes produced by that scene will have you feeling like you're the star of your own movie. 
Country
Country music stars like Chris Stapleton, Luke Bryan, and Blake Shelton have produced some of the greatest hits in country music, perfect for sitting on the back porch and lighting up a cigar with a cold beer. Keep it as simple or as fancy as you like it. Or, throw it back with some old school Hank Williams and an old school cigar.
Lounge Music
Something a little different from the other choices, lounge music is definitely going to have a more laid back feel. Maybe have some buddies come over for a game of poker, put on some old jazzy lounge music, and fall back in time to the feeling of an old-school club.
These are just a few good options, but as stated before, the best music to listen to while smoking a cigar, is the music you like the best.
Enjoy Some Films With Your Cigar
Take a look at some classic hollywood movies, and you will find cigars all over the place. It's great watching a film where your favorite actor is smoking a cigar, but it's even better enjoying one yourself in front of the big screen. Odds are you already watch TV or a movie every day anyway, so why not enjoy a fine cigar with it? If you're not into movies, look no further. These are some of the best movies to watch while smoking a cigar.
The Good, The Bad, and The Ugly
This classic film features the legend himself, Clint Eastwood. The spaghetti western hit the box office in December 1967, and features the famous screen-grab of Clint Eastwood smoking his cigar. This is the perfect film for cigar loves who are into Westerns.
The Godfather
A crime classic following Vito Corleone, Don of the Corleone family. This is a great movie to sit and watch with a cigar. Maybe two cigars, because at nearly three hours, this is a movie for those with some time to spare.
Scarface
Another crime classic, this one featuring Al Pacino as Tony Montana. This is the tale of an immigrant getting into the drug trade in Miami and rising to the top of the pecking order. The true American dream.
Fat Man
This is something thrown in for a great Holiday season selection. This movie features Mel Gibson as a cigar smoking and gun wielding Chris Cringle. This is a great movie to watch around Christmas time.
Best Cigars to Smoke During Your Daily Activities
There is no point in giving you a list of great things to do when smoking a cigar, and not give some great cigars to smoke.
Mild – Espinosa Crema
This is a great mild, creamy smoke with some woodiness that is perfect for your backyard smoke. This one will go great with your yardwork and backyard grill outs. While this is a more mild cigar, don't let it fool you, Espinosa still put a little bit of punch in this one.
Medium – E.P. Carrillo Pledge
2020's cigar of the year, this is a great one for sitting back and enjoying a great movie or music playlist. This one features some great flavors on it, a little woodsy, a little cocoa, a little botanicals, and a little fruit. This one can be good for just about anything you need it for,
Full – Padron 1926 Maduro
This is one of the best maduros on the market and is perfect for whenever you need a rich, full-bodied cigar with a perfect balance. A great cigar to smoke while grilling, hiking outdoors, or by the campfire. Padrons are a favorite of many aficionados, and for good reason.
Why You Should Use Cigars to Spice Up Your Day
Every serious cigar smoker knows that smoking a cigar is usually the best part of your day. But we think that a cigar is a great way to make any aspect of your day better, and it can be used to spice up any activity you have during your life. Pretty much anything can be made better, just by having a good cigar in your hand. For finding a cigar to spice up your day, or for any other needs, visit Smoke Inn, and we will get you taken care of properly.