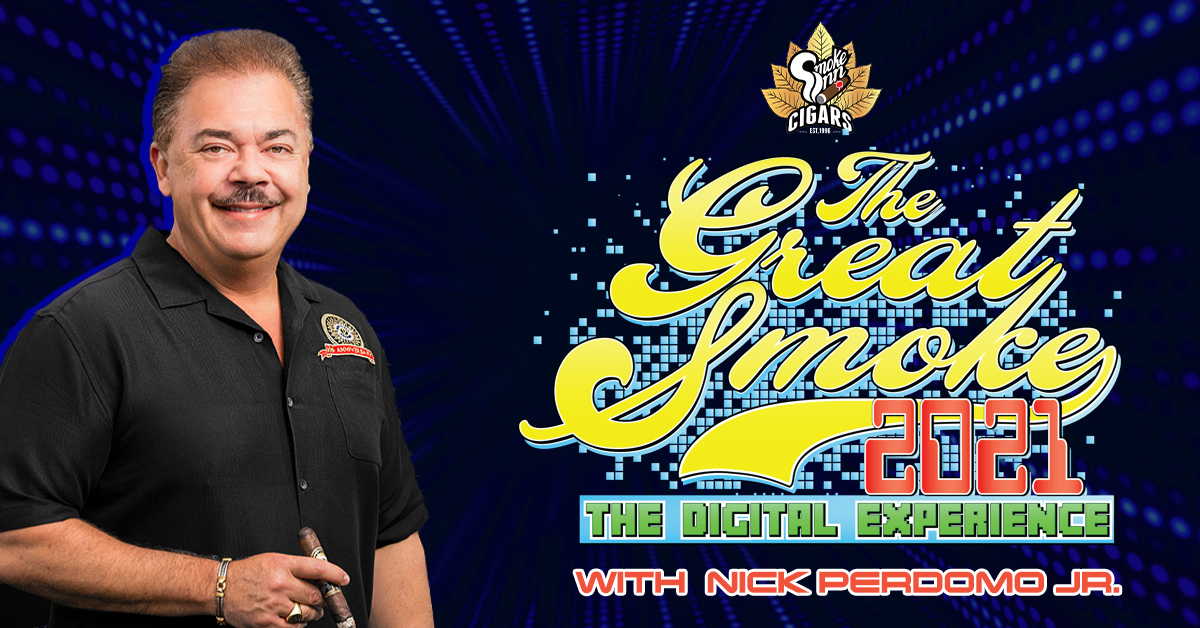 Nick Perdomo is the owner of Perdomo Cigars. Unlike other business owners that avoid controversy by softening their words, Nick gives the hard truth in the most simple form possible. This brutal honesty is why people trust his products.
Before becoming famous for his success in the tobacco industry, Nick worked in an air traffic controller seat near Miami Airport. His job was to make sure that the planes could safely navigate the crowded space.
Shortly after he turned 26, Perdomo aspired to own a cigar factory. This was to follow the footsteps of his father and grandfather's work in the Cuban cigar industry. By 1995, Perdomo launched his first cigar factory, which set the foundation for the achievements he accomplished today.
His cigar portfolio includes:
Perdomo Estate Selección Vintage Box-Pressed (Limited Edition) – The 3 cigars in this set make for a deeply satisfying smoking experience. The Perdomo ESV Connecticut is the most mild, offering a medium body and creamy/sweet flavors from start to finish. The Perdomo ESV Sun Grown is medium/full in body with a classic, yet spicy profile. The Perdomo ESV Maduro is the maduro lover's maduro. It boasts a medium/full body and gives condensed, syrup-like flavors throughout.
Double Aged 12 Year Vintage –  Every leaf, from the filler to the wrapper, undergoes 10 years of bale-aging and an additional 2 years of aging in charred, white oak bourbon barrels. Mellow to medium in body, you get complex nuances of cream, mixed with caramel and cedar, and a pleasant, buttery finish.
Perdomo 20th Anniversary – Medium to full in body, these cigars give an earthy flavor throughout. There is a great balance of spice and subtle hints of oak and cedar on the finish.
Perdomo Reserve 10th Anniversary Champagne – This blend features a golden U.S. Connecticut shade wrapper that has been aged over six years, resulting in a mild, smooth and creamy cigar smoking experience. Flavors of wheat and orange peel can be tasted along with spicy hints of molasses and cashews.
The Perdomo Habano Bourbon Barrel-Aged – Arriving in three wrapper varieties, the Habano Bourbon Barrel-Aged cigars showcase some seriously matured tobaccos. The Sun Grown, Connecticut, and Maduro wrapper leaves have each been aged for a minimum of 6 years. This complex blend offers both refinement and bold, unique flavors of spicy-sweet complexity with slight hints of oak and almond on the finish.
Perdomo Lot 23 – The dark Ecuadorian Connecticut-shade wrapper gives a stunning look and adds an elegant creaminess to this cigar. Medium to full in flavor, you get a nutty taste with hints of cedar and spice on the finish.
Perdomo Inmenso Seventy – Big flavor in a big cigar, the Perdomo Inmenso Seventy comes in Sun Grown and Maduro formats. The Sun Grown clocks in at medium in body, offering zesty flavors of red pepper, fiery earth, cedar, and medium-roast coffee. The Maduro is medium-full in intensity and brings darker nuances of black pepper, baker's cocoa, mocha, and toasted oak.
The Perdomo Fresco Bundles – Graced with a golden Connecticut shade-grown wrapper, this is a mild to medium-bodied cigar that is creamy, smooth, and well-balanced.
And other fine blends.
In today's interview, Nick sits down with Abe Dababneh for some cigar talk at the Smoke Inn Lounge. They discuss the effects of the Coronavirus, his family's well-being, business progress, and a few other things.

Check out the full interview here.
The Perdomo Cigars Interview with Nick Perdomo, Jr.
Abe Dababneh: Until the pandemic, I noticed you, your wife, and your son enjoying life and traveling the country. How did last year affect your world travel?
Nick Perdomo, Jr.: You know my favorite thing is to spend time with my family, so I've been able to spend a lot of time with them. But I'll be honest with you. As soon as things started running, we went out and started working. I've been blessed because things have been good.
Q: We've been talking about family members today, but how many family members are employed in your company?
A: Well, believe it or not, my 85-year-old mother still comes to work every single day. Also, Janine, my wife works with the company. My brother, Billy, who happens to be here today, had a great time! We worked in southern Florida together this week.
Literally, the whole family works there, which could be a great or bad thing. Luckily for us, I've been in business in all the years! The family's been good for us.
Q: That's great, but is it ever complicated?
A: It can be. Mom's a little tricky. I always tell people when they come to work for me that I'm not the guy that you have to respect. You gotta appreciate Miss Perdomo – and it's my mother. On the other hand, Mary, my wife, is really easy, but my mother's very old school to say the least.
People ask me all the time, "Mike, why do you wear a suit and tie?. Well, my mother always said when you go to church, you should always honor God by wearing a suit and tie. I wear a suit and tie for all of you as consumers because my mother also said you should always honor your consumers by wearing a suit.
So, it's not that you and I aren't tight, it's really out of a respect factor, and I think our consumers see that. My mother follows us on social media, and she'll always send me a text, and she'll say, "Nick, I'm so proud of you, I see you with your suit and tie, and you're always respecting and honoring your consumers, that's what you're supposed to do." She'll write me that every time.
Q: Did you have a period – when the pandemic hit – with lockdowns generally from February, March, April – depends on where you live – but everyone went through a period where they're pretty much locked in the home. How long did you go without putting a tie on?
A: About seven or eight months, to be honest with you.
Q: You have made your love for drumming and your previous career as a drummer public. I find that there are parallels between being a drummer; being a musician. The role a drummer plays as part of a band, I think there's a lot of similarities to running a business, and I was curious if you agree, and if you have some of the same theories, and I'd love to just hear how music and drumming have influenced your life?
A: Well, I agree with you 100 percent. As a musician, you have to listen, especially being a drummer, and having to follow what the band's doing. Unfortunately, every time they set up my drum set, the trade show would set my drum set up right-handed, and I'm left-handed. So, all the time, it's backward to me, but I do believe that just keeping time and also listening to what the band's doing is no different than listening to your consumers or retailers.
One of the things that helped me out a lot was being an air traffic controller; the stress is similar to the pressure in business. I also think being in the navy – when I was in the military, learning the chain of command and learning discipline, even though my father was the max disciplinarian, to be quite honest with you.
I think those three things really did help me in business, to be quite honest with you. That's a great question.
Q: Are you planning on slowing down? Do you see retirement in your future?
A: I don't think so. I love the industry; we all get adrenaline from our consumers and our retailers, and nobody comes to me and says, "I'm going through a terrible divorce today; I need a box of cigars." Everybody's happy to meet, and they really love what you do.
So, I feel blessed, and I got a lot of adrenaline from you guys, and I enjoy going to do events; I do a lot of them. I just did three this week, and they were all great. So, to me, it's an honor and a privilege.
Q: You did politics at one point in the past. Do you foresee it in your future again?
A: No! Marco Rubio told me I should run for the senate, and I said, "definitely not!". You know one of the things about politics; my son and I looked at the budget of our city at one time, and I was dismayed when my son said, "Dad, you always said 'if you could do something better, you should do it yourself."
So, if it was something on my bucket list and I did it for four years, I did everything I said I was going to do, but I think if we had more business people in politics and more cigar smokers on the top, it would be a better world.
But I did everything I was going to do, but my wife will tell you I was very frustrated, and I get ticked off sometimes because a lot of guys wanted credit instead of doing the right thing for the town; that is the problem.
Q: You're one of the guys who I reached out to make some limited-edition releases, and you made us two; there's 50 of each one, a Maduro and Sun-grown. Tell us a bit about this limited-edition release.
A: What makes this cigar so unique it's a size we really have never made in the Perdomo 20th-anniversary line, and that line is one of the better sellers in the country right now. What's special about that cigar is the unique shape. It's a belicoso shape, which we haven't done in this particular line.
So, we want to do something different with you, and one of the great things about those cigars is that they were made almost a year ago and it was to celebrate our 20th anniversary, which is actually nearly nine years ago.
So, it's a unique cigar for anybody who's looking for something really rich, pretty full-bodied. We have the sun-grown, which will give you a little of a spicy flavor, while the Maduro will provide you with a little bit of sweetness.
About Perdomo Cigars:
Perdomo Cigars is a family-owned and operated company offering the highest quality premium cigars. Headquartered in Miami, Florida the company has agricultural and manufacturing facilities in Estelí, Nicaragua.
With many blends earning a 92+ rating, these sticks are receiving much love by enthusiasts around the world. Order your Perdomo cigars online now and get fast delivery.