Cigar Dojo 2016 Top 5 Cigars of the Year Sampler
2016 was a exciting year in the cigar industry. Some of the best cigars in recent memory were released this past year. So many good cigars in fact that it's difficult to know the best ones to try. Thankfully our good friends at the Cigar Dojo have made it easy with the "Cigar Dojo Top 5 Cigars of 2016 Sampler".
Unlike most "Best of the Year" lists, Cigar Dojo's selection features only cigars that are new, affordable, and readily available - making it easy for the "average joe" to sample the year's best. Smoke Inn has teamed up with Cigar Dojo to offer the official Best Cigars of 2016 sampler pack, it's the only place on the web where you'll find the "Top 5" at the most affordable price!
Purchase the 5 best cigars of 2016 in one convenient sampler pack, you won't find this exclusive offer anywhere else!
Let Master Sensei and the Cigar Dojo community treat you to a tour of the best of the best from 2016.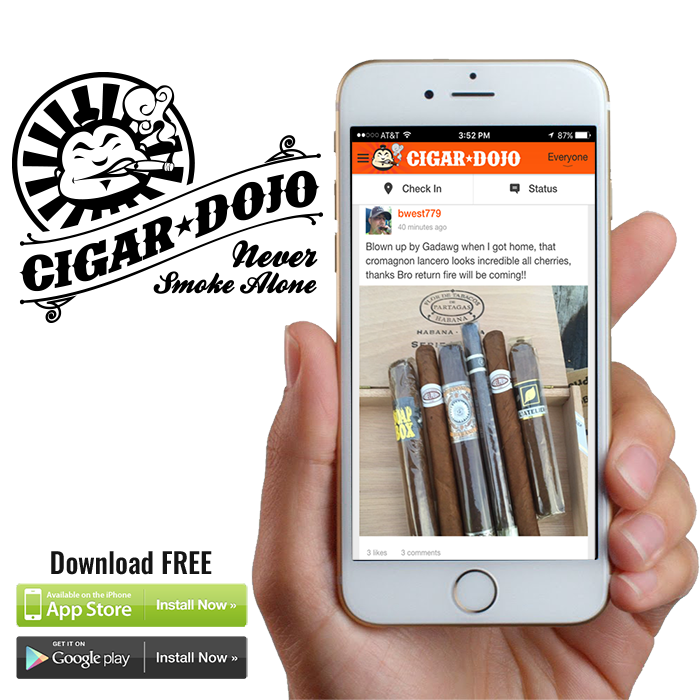 2016 CIGAR OF THE YEAR SAMPLER
EACH SAMPLER CONTAINS:
1- Maestro del Tiempo (5205) - Particulares No. 1
1- Davidoff Yamasa (Short Churchill)
1- Dos Firmas (Caldwell Signature 46 × 4 7/8)
1- Bellas Artes (Short Churchill)
1- The Tabernacle (Corona)
*No promotional codes or offers available with these items