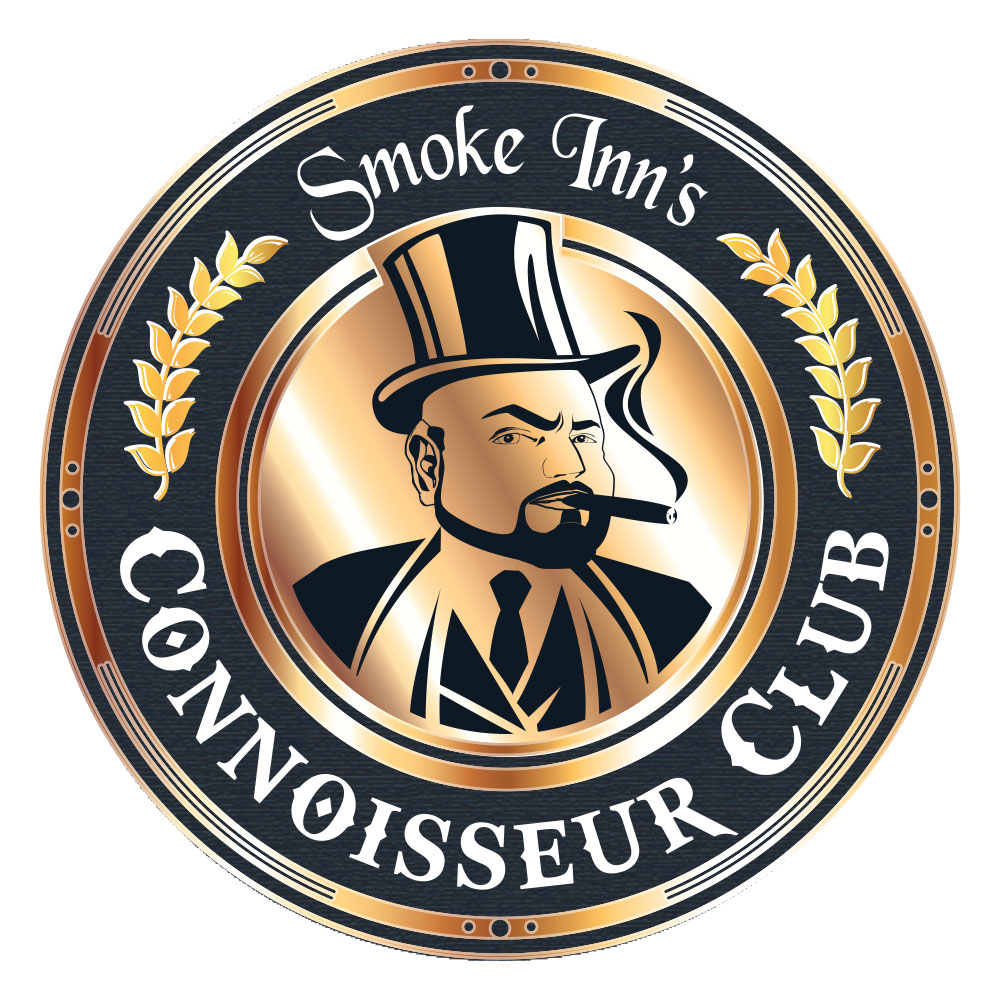 Connoisseur Club - Monthly Subscription

A cigar enthusiast climbs many rungs on the proverbial ladder of tobacco enlightenment. Along this journey, one often finds themselves purchasing five-pack samplers, build-your-own bundles, and hand-selected monthly subscriptions. It's a familiar path for many cigar smokers, building one's own personal taste and preference along the way. Near the summit of the journey awaits a new challenge—one befitting of the seasoned enthusiast: The Connoisseur Club by Smoke Inn Cigars.
The Connoisseur Club offers a fresh take on cigar subscription services, providing a peek behind the curtain of the world's most respected cigar manufacturers. We've partnered with the industry's most talented Master Blenders, crafting unique smoking experiences that are offered exclusively to Connoisseur Club members. Not unlike taking a personal tour through the most acclaimed factories of the world, cigar enthusiasts will experience raw, un-banded cigar blends, straight from the source! Members will provide their feedback with each cigar, leading to the big reveal, where you will test your notes against each cigar's stats, and even view short videos that feature the manufacturer/blender giving their thoughts on the smoking experience at hand.
The Skinny
Smoke Inn's Connoisseur Club is an elite guild for the die-hard enthusiast. As such, strict guidelines have been set in place:
The Connoisseur Club is limited to 500 members — when all spots are filled, a waiting list will be activated.
Memberships cannot be suspended — remain a member or cancel and lose your spot to the next in line.
If a member cancels a subscription, their spot becomes open to the next person on the waiting list, who will receive an email notifying them that a spot has opened. If this spot is not claimed within 48 hours, the next person on the list will be offered a membership, etc.
Members receive five cigars per month, designated as "Cigar #1, Cigar #2, etc."
Members will receive a tasting note sheet where they can answer questions about their experience with each cigar for future reference.
A unique QR code is included for each cigar. This may be scanned on the 1st of each month (or later), directing members to a questionnaire for each cigar, as well as the final reveal.
The Connoisseur Club bills membership fees on the 15th of each month.
Challenge your palate and rise to a higher tier within the realm of premium cigars. Unique smoking experiences await you!
Delivered to your door for $49.95 a month!
Due to logistics, this product is not available for international shipping.
No promotional codes or offers available with this item.