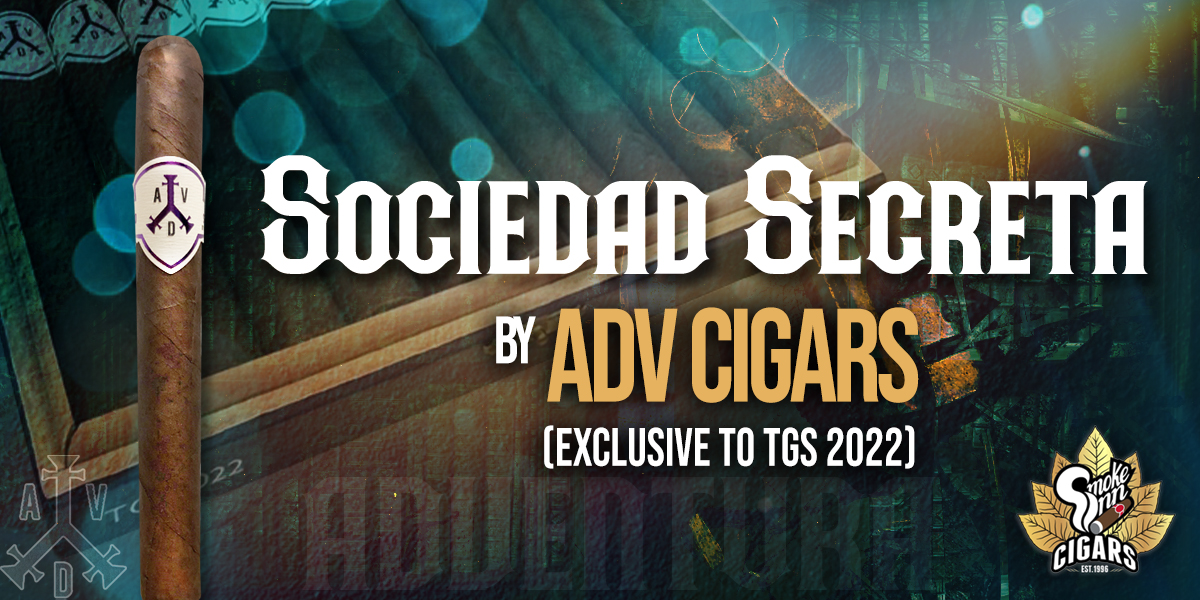 The Great Smoke 2022 is coming soon. The event begins February 26th, and there will be a number of great activities to take part in. It includes meeting cigar industry professionals, and sampling beer, wine, spirits, and of course, cigars. Are you not been keeping up with Smoke Inn content, or you are new to it? The Great Smoke is a yearly event presented by Smoke Inn that takes on a different theme every year. It becomes the cigar party to end all cigar parties. This year is no exception, with the theme being The Last Luau. It is because this year's event promises to be the last luau you will ever need to go to. 
The Great Smoke Event Exclusives
One of the biggest perks for ticket holders of The Great Smoke is the ability to purchase exclusive cigars. These are made by some of the biggest and most well-respected manufacturers in the industry. These cigars are extremely limited, in most cases having only 500 or fewer boxes per release. They are only available for purchase if you have bought a ticket for The Great Smoke event. 
The 2022 exclusives include cigars from legendary brands. Brands such as Aganorsa Leaf, Dunbarton Tobacco and Trust, Espinosa, Room 101 Cigars, and Adventura. The most recent and final release, the Sociedad Secreta from Adventura, is the focus of today. But the other cigars are still available on the TGS event store website.You just need tosign in and you can purchase them there if you have an event ticket. 
The cigar exclusives are one of the highlights of the event. They are a perfect way to get your palate geared up for the event itself. It is where you will be sure to try many more cigars there. 
What Makes the Sociedad Secreta Special
Part of what makes this elegant cigar so special is the fascinating story that inspired the company that created it. In 1490, young adventurer Adventura left Europe with his companion McKay. They are in search of the finest pleasures that the world has to offer. They landed on an island in the West Indies called Kiskeya. What is today called? It is the Hispaniola Island. This is where tobacco consumption seemed to begin. 
Upon landing on the island, Adventura and McKay were greeted by island natives. Many of whom appeared to be holding small, smoldering fires in their hands. These fires turned out to be small bunches of rolled tobacco leaf. The natives showed the young adventurers how they would roll the leaves. After that, they light and inhale them. All the men were astounded by what they had discovered. 
The two adventurers traveled back to Europe with a significant haul of tobacco leaves to bring back. But the journey was fraught with peril, and they encountered high seas and strong storms, which wound up leaving the tobacco wet, and seemingly ruined in storage. But McKay decided to roll up some of the leaves that had gotten wet earlier in the journey, and when he began smoking them, he realized that these leaves had not been ruined along the journey, they had improved. He had essentially discovered the process of fermenting tobacco leaves.
Pushing Boundaries and Striving Every Day 
Today, the brand named after the famous young explorer Adventura is still pushing boundaries and striving every day to make new discoveries. This key feature of their company is what truly makes the TGS exclusive Sociedad Secreta by ADV a truly special cigar. Sociedad Secreta translates to "secret society" and it really emphasizes just how limited this special cigar is. Only a select few will be able to experience this blend and the history that it encompasses.
The factor that distinguishes this project from any other is the fact that this cigar is the result of a three part collaboration, including potentially the first collaboration between two different retail stores. The culmination of prowess between Smoke Inn's Abe Dababneh and Secreto Cigar Bar's Ronnie Haisha has led to a beautiful partnership with ADV Cigars to produce a wonderful cigar. 
The cigar itself features a 6"x48 vitola and has a Mexican San Andres wrapper, broadleaf binder, and filler tobacco from the Dominican Republic and Nicaragua. 
Pairings to Go With the Sociedad Secreta
A good pairing with a cigar is a manner of self expression. It tells a lot about who you are and what your story is. So when it comes to pairing something with a cigar that has as much story to tell as the Sociedad Secreta by ADV, you want to make sure that what you choose to go with it does that story justice.
For those cigar smokers that prefer to make pairings that do not involve alcohol, we will start with a few great pairings that will keep your head clear.
Dr. Pepper – Dr. Pepper is a classic soda that tends to go very well with just about any medium to full bodied cigar. It is a great beverage to pair because it does not taste like any one specific thing. It contains a multitude of different complex flavors, just like a good cigar should.
Cream Soda – If you don't know, now you do. Cream soda makes an excellent pairing to go with just about any cigar. The sweetness of the soda goes perfect with the more woody and robust notes from the Sociedad Secreta. Making this a wonderful pairing that many cigar lovers might overlook.
Tomahawk Ribeye – What better pairing with a great cigar than an elite cut of steak? Tomahawks are essentially a bone-in ribeye. It is featuring meat that the animal rarely uses. It is incredibly tender and full of flavor. Pair one of these steaks with a Sociedad Secreta, and then check out the Red Meat Lovers Club at The Great Smoke to meet up with some other steak and cigar lovers to find what meat and cigar pairing you really like the best.
How about for those cigar lovers who might prefer a bit more libation for their cigar pairings? These next few will be right up your alley.
Tiramisu – This one might fall as more of a boozy technicality, and it depends on what recipe is being used for whether or not this dessert will have alcohol in it, but tiramisu makes a great cigar pairing if you are looking for something a bit on the sweeter side. A traditional tiramisu will use Marsala wine and coffee liqueur in the recipe. It is creating rich flavors that go excellently with the Sociedad Secreta. Moreover having enough sweetness to satisfy your sweet-tooth craving.
Diplomatico Rum – While bourbon and a cigar might be the more popular pairing in the United States, every cigar aficionado needs to leave room in their palate for a good cigar and rum pairing. Tobacco and sugarcane are grown in similar regions. It makes the pairings of their final products even more special. Also, Diplomatico is a great rum selection to go with the Sociedad Secreta cigar.
Woodford Reserve Double Oak – It is near blasphemy to have a cigar pairing list that does not include a bourbon, and Woodford Reserve Double Oak might be the perfect pairing to go with the Sociedad Secreta cigar. This bourbon is aged in two separate barrels giving it a more intense wood flavor. It goes beautifully with the medium-plus bodied notes of the Sociedad Secreta.
ADV at TGS 2022
The Sociedad Secreta is an exclusive cigar that will feature prominently at The Great Smoke 2022. But ADV will be featuring some other cigars. It is all from their lineup that will be offered at a special discounted price only for people at the event. So get your tickets to The Great Smoke now so that you can experience the great exclusive releases that are happening only for TGS ticket holders!