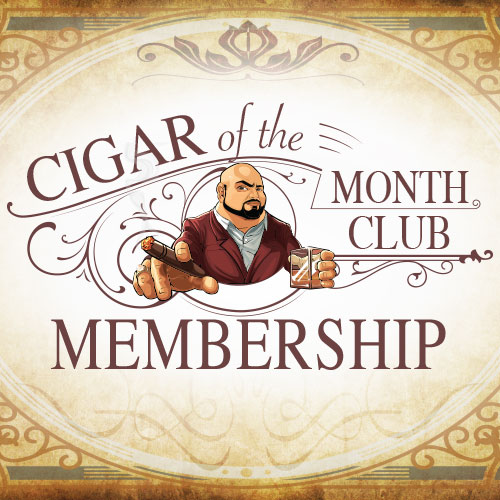 Cigar of the Month Club - Double Down Monthly Subscription

Throw away your monthly cable subscription; wine, beer, and cheese-of-the-month clubs no more; even that shave club you thought would suddenly free up your hectic routine. When a monthly cigar club is executed properly, you'll find you suddenly have no need for these frivolous, non-cigar-related distractions!
Smoke Inn's Cigar of the Month Club features a hand-curated selection of five, unique, premium cigars—delivered straight to your humidor (well, at least your front door) on a monthly basis. At Smoke Inn, we've always prided ourselves on our Grade-A humidor selection, taking on the motto, "If we don't carry it, it's not worth smoking!" With a healthy range of craft and boutique favorites, as well as the tried-n-true mainstays, you can be assured, our monthly selection is both unique, and affordable!
Cigar of the Month Club Specifics
Cigar of the Month Club is only $59.95 per month... including shipping!
Every month's shipment features a different 5-pack of cigars - 2 of each with your Double Down!
Going out of town or simply want to take a break from your subscription? Subscribers of cigar of the month can easily suspend or cancel their subscription up until the 21st of each month. Subscription can be started or stopped from the "My Account" section of smokeinn.com.
Billing occurs on the 28th of each month.
Orders will start shipping out the beginning of every month.

Due to logistics, this product is not available for international shipping.

Cigar of the month club is ony available for purchase by Credit or Debit card (no PayPal or Gift Certificates allowed).

No promotional codes or offers available with these items.

Reward points are not eligible with Cigar of the Month.

Product value is $50 ($5 per cigar) and will be the basis for any damages or returns.

Only 1 Cigar of the Month subscription per customer is allowed.