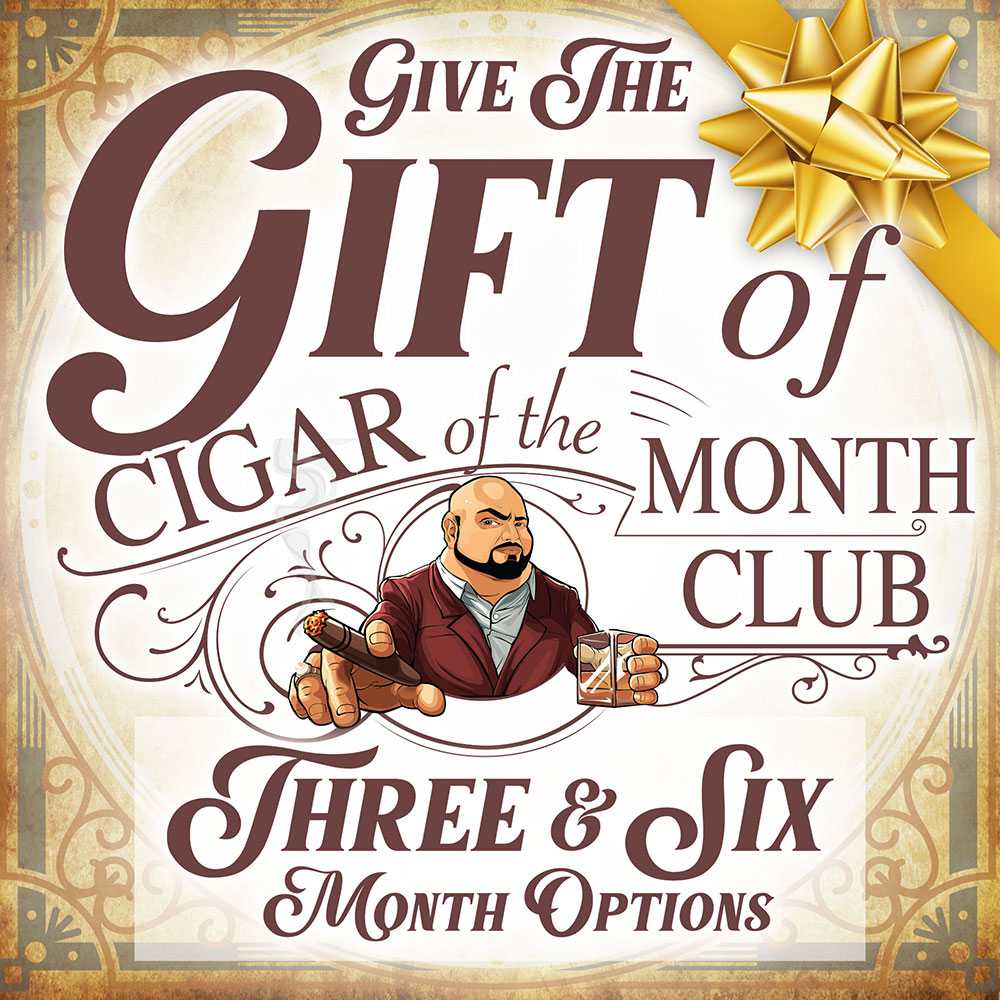 Cigar of the Month Club Gift - 3 Months

Throw away your monthly cable subscription; wine, beer, and cheese-of-the-month clubs no more; even that shave club you thought would suddenly free up your hectic routine. When a monthly cigar club is executed properly, you'll find you suddenly have no need for these frivolous, non-cigar-related distractions!
Smoke Inn's Cigar of the Month Club features a hand-curated selection of five, unique, premium cigars—delivered straight to your humidor (well, at least your front door) on a monthly basis. At Smoke Inn, we've always prided ourselves on our Grade-A humidor selection, taking on the motto, "If we don't carry it, it's not worth smoking!" With a healthy range of craft and boutique favorites, as well as the tried-n-true mainstays, you can be assured, our monthly selection is both unique, and affordable!
Cigar of the Month Gifting Now Available!
Now you can send a friend, family member or a BOTL/SOTL the BEST Cigar of the Month Club out there!! We are now offering 3 and 6 month subscriptions available for gifting, right here at SmokeInn.com! Simply choose what you would like to send (3 or 6 months), add to cart (you will be charged a one-time fee, no recurring billing every month) and then you will be directed to a page where you will enter your recipients information (Name, Email and Address info). From there you will complete your purchase as normal. Then, your recipient will get an email notification that they have just been sent a gift subscription to Smoke Inn's Cigar of the Month Club... it's that easy!
Cigar of the Month Club Specifics
Cigar of the Month Club Gifts are a one time fee... including shipping!
Every month's shipment features a different 5-pack.
Orders will start shipping out the beginning of every month.
Only 1 Cigar of the Month gift per customer is allowed.

Due to logistics, this product is not available for international shipping.

No promotional codes or offers available with these items.