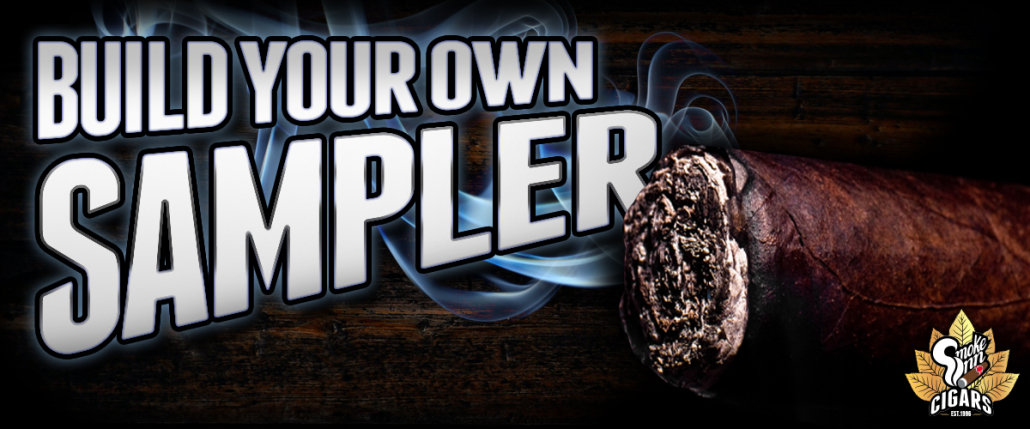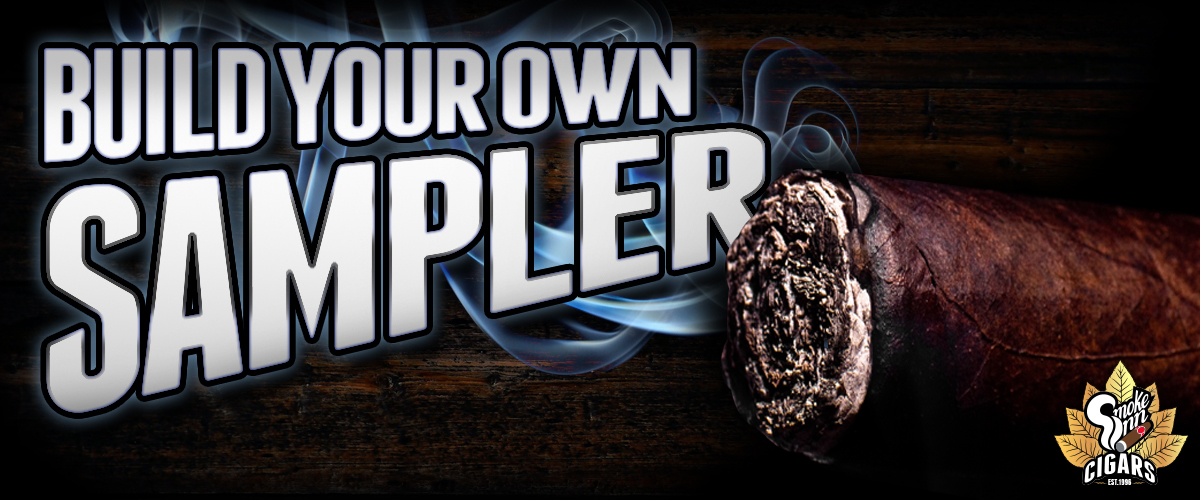 Everyone loves variety and so as what we do with our cigar sampler. It is for that reason that cigar enthusiasts love our cigar sampler packs. The problem is, all samplers are not created equal.  Some people don't like all of the cigars that come in pre-fabricated sampler packs. Some folks like big cigars. Others like small ones. But no matter which you prefer, there always seems to be a problem with people getting duds that they know they don't like. In fact, some of the bigger online resellers actually license manufacturer brand names. They take this brand name, then have some rinky-dink factory in the middle of nowhere making their cigars for really cheap. They take these cigars and call them "exclusive house brands". Believe it or not, these cigars aren't even made by the manufacturers whose names are on the bands.
Why Choose a Custom Cigar Sampler
Some businesses are trying to fool their customers into thinking they have something really special when they do this. That's why the team at Smoke Inn got together to combat this. We were inspired to come up with a custom cigar sampler program that gives you, the consumer, the power to pick and choose the exact cigars you like. We want you to be in control. This ensures a perfect package. This is why the Smoke Inn's Custom Cigar Pack program was created. We enable our customers to pick and choose every cigar in a sampler pack. You can even name your samplers so you can come back in the future for easy and quick purchasing. And we take it one step further. We add a cool feature that rewards you in the process. The more you buy, the more you save.
How to Choose a Custom Cigar Sampler
Sometimes the sea of never-ending cigar options can become a bit daunting. If this is the case, a Smoke Inn custom cigar sampler pack is the perfect option for you. Here, you can select sets of cigars that offer a wide range of flavors that won't break your wallet. Choose from cigar brands, cigar shades, cigar strength, and cigar sizes, and more. You are in control of creating an experience that will fit your mood. It's easy to choose your custom cigar sampler. Go to the homepage find the graphic for building your own sampler. From here, you first need to decide whether you want a 5, 10, 15, or 20 pack.
As we mentioned before, the bigger the pack, the bigger the savings. Fill your cart with all the cigars you want. You can scroll down the page to find the brands you like. You can also use the easy alphabetical navigation bars located at the top or on the side of the ordering area. Once you find your brand, click on the size and the quantity you desire. That's it. As an example, you may want to choose the Romeo Reserva Real. Then, you can add some Rocky Patel Vintage 1999. Since this program was designed to create variety, you'll notice the program limits you to only three sticks of any single SKU. As you make your selections, you can instantly see them in the "cigars selected" box on the screen. If you want to add more, it's easy. Feel free to add more variety like some Perdomo Champagne, and some Padron 2000 Natural. Once you have achieved the desired sampler count, the cigar selected box will show the items you have chosen. You will also see the price and any savings you get if discounts are applied.
How to Reorder a Custom Sampler Pack
Now here's the cool part – you can give your custom sampler a custom name.  You have to be logged into your account to do this so make sure you register for an account. Once you add the perfect sampler to your cart, it remains in your account dashboard. It will be there until you decide to remove it. This makes for easy and quick reordering in the future. Give your custom cigar sampler pack a name that you will recognize when you come back. Be sure to add a little detail.
A great example would be something like "The Robusto Sampler" or "Full-Bodied Smokes". Once you name your sampler, you can add it to your cart for easy reordering. All you have to do when you come back is log in, access the dashboard, and click on "custom samplers".  Now you can quickly see any samplers that you've ever made and easily reorder any you want. If you can't remember what was in one of your past samplers, no worries. Just click on the link called "show products" and it will list the cigars you have chosen for this sampler. If you created a sampler you are no longer fond of, simply click the 'X' and you can easily remove it.
Conclusion
Cigar Sampler Packs make it affordable to try new sticks. It opens up the ability to test different cigar collections based on leaves, growing regions, blends, and more. It also feeds cigar enthusiasts' desire to try premium cigars they are curious about without the commitment of buying a full box of cigars. Not to mention, ordering a custom cigar sampler pack at Smoke Inn is fun. We've created an easy way for you to create and save the perfect pack. You have the power to choose exactly what you want, and you save money in the process. All brought to you by the fine folks here at Smoke Inn Cigars. [/av_textblock]