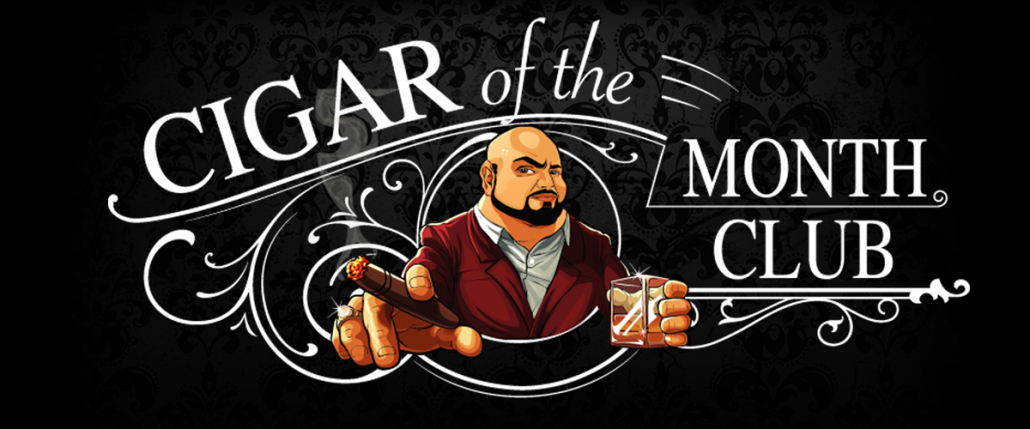 Smoke Inn has a unique cigar of the month club that is different from everyone else's. In early 2019, we began to notice that anybody who talked about "cigar of the month clubs", did so in a negative way. There was very little excitement about cigar of the month clubs.
What is a Cigar of the Month Club?
Cigar of the month clubs were mostly an afterthought in the retail business. It was a way to get rid of overstocked items, slow-moving items, or items that were bought at a great deal. We didn't like how this was being done, so we decided to change things. In the summer of 2019, we decided to create a REAL cigar of the month club. We wanted our club to deliver a premium smoking experience to people.
How It Works at Smoke Inn
Our founder, Abe Dababneh personally picks out five cigars every month. These are premium cigars that never come out of the current inventory. After he makes his selections, he reaches out to manufacturers to tell him what he is doing. Most times, if the product is available, they are happy to participate. Abe takes the time to select five great cigars from popular manufacturers. These cigars do not come from made-up or fake brands. They are not brands you've never heard of, or as some cigar shops like to call them, "house brands". These cigars are the popular brands you can easily find in most cigar shops across the country. Members of our Cigar of the Month Club will get these great sticks for one low price, delivered to your door. We created our club because we want to expand your smoking horizons.
How We Choose Featured Cigars
Abe gives careful thought to choosing some new products that just came out, some hot brands, and even some classic brands. Sometimes people won't smoke a cigar that they used to love for years, so we take the opportunity to reintroduce their greatness. There are some boutique brands or "under the radar brands" that are great. We offer club members the opportunity to revisit them or check them out for the first time. The variety, type, and quality of the cigars that we choose are reasons why our club has become one of the most popular (and talked about) clubs in the industry.
Why Members Get Excited About Our Club
We've worked very hard to re-instill a genuine excitement about belonging to a cigar of the month club. Our members are connoisseurs that care about what they smoke. They don't want someone who doesn't smoke or someone who doesn't know about the intricacies of cigars to pick their sticks. They want an aficionado like Abe to do that. We offer our members the opportunity to expand their smoking horizons. We include premium sticks that they may have never tried otherwise.
All Members Get the Same Cigars
All of our members receive the same five cigars every month. We do this on purpose. A lot of companies will use a tactic of asking questions to try to "curate a package to your specific smoking needs". In truth, this is not logistically feasible. When companies say they will create a package just for you, it's typically because they don't have enough of a particular cigar to send to everyone. Using this type of tactic simply helps to make it easier to get member sign-ups. It also makes it easier for companies to get rid of old stock or overstocked items. That is not what we are about at Smoke Inn. We pride ourselves on creating a well-rounded package that we feel customers will enjoy whether they are a novice or an aficionado. We offer it at an affordable price because we don't believe our members should pay full price to experiment, or to try new things. This is what this cigar of the month club is about.
Cigar of the Month Arrival Dates
Our subscription billing occurs on the 28th of each month. We believe in billing and shipping the same day, so our team works diligently to make this happen every month. It's not easy to do, but we make it happen so packages go out on the 28th of every month. If the 28th happens to be on a Sunday, packages go out that Monday.
Easy Subscription Management
Yes, customers can easily suspend and reactivate their subscriptions. We don't like complicated subscription services. They can be hard to cancel and hard to unsubscribe to. With our cigar of the month club, our goal is simply to help you enjoy a great smoking experience. Pausing subscriptions are easy. All you've got to do is log into your account. It's as easy as flipping a switch. Anytime you are ready to come back, just log back in and flip the switch right back on.
Conclusion
Without a doubt, we believe that Smoke Inn has raised the bar of cigar of the month clubs across the country.  We are firm believers in sharing the great things that propagate and enhance your cigar lifestyle. People sharing their passion is a good thing. Share our passion with us and join the Smoke Inn Cigar of the Month Club now.