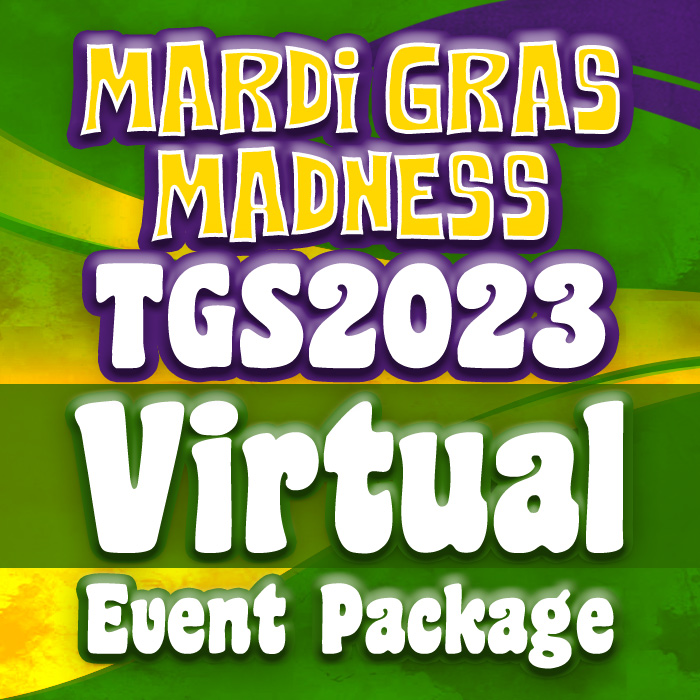 Virtual Event Ticket 2023
Virtual event tickets bring The Great Smoke to YOU! With your purchase you will get 1 Mardi Gras Madness Package full of cigars, swag and much more... delivered to your door! Along with your ticket you are also eligible for event day raffles, access to the TGS online event day store (March 18, 2023) and also access to the special releases being offered prior to the main event. (Click Here for a list of TGS Limited Event Releases)
The Mardi Gras Madness Package Includes:
Event Rally Towel
Event Drawstring Backpack
Event Hat
Event Handle Bag
Event Shot Glass
Event Bottle Opener
Event Beads
Event Lanyard
Event Lighter
Event Ashtray
Event Cutter
Boost Humidity Pack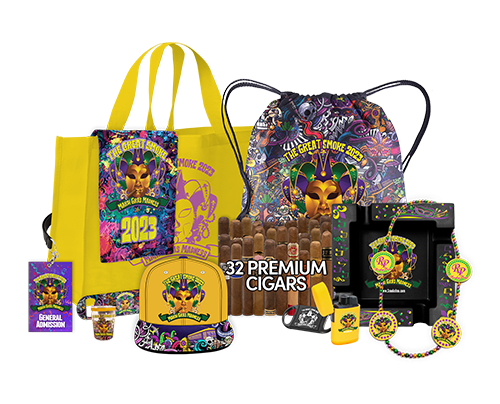 *No promotional coupon codes or offers available with these items
**Shipping charge is $24.95 per package ordered
***International Orders ship at regular iinternational rates per package
Size:
n/a
Pack:
n/a
Notes:
ALL SALES ARE FINAL. NO REFUNDS. PACKAGES WILL BEGIN SHIPPING MARCH 1ST.