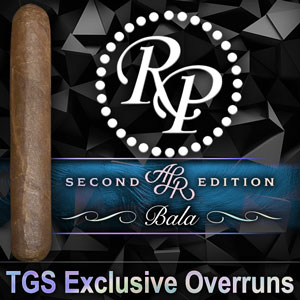 Rocky Patel ALR 2nd Edition Bala TGS Exclusive Overruns- 5 Pack
Due to a shortage in packaging and boxes for TGS 2021 these cigars were never able to be released in time for the event.
A Limited Number of these cigars are NOW AVAILABLE without boxes or bands.
ACT NOW WHILE SUPPLIES LAST!
Size:
5.75 x 50/58
Pack:
5