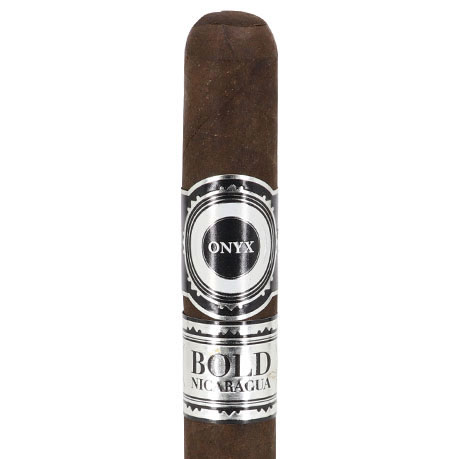 Onyx Bold Nicaragua Magnum - 5 Pack
Debuting onto the premium cigar scene during the great cigar boom of the '90s, Onyx takes its name from the cigar's wrapper, which is nearly as dark as the onyx gemstone itself. Traditionally, this leaf was a heavily fermented, "blackened" Connecticut Broadleaf selection, although the Onyx line has since expanded to include multiple recipes in the realm of the dark arts (i.e. incredibly dark-wrapped cigars).
The Onyx Reserve is the staple of the brand, making use of the aforementioned Broadleaf wrapper over a diverse interior concoction, including a Nicaraguan binder and fillers of Nicaragua, the Dominican Republic, and Peru. While originally based in the Dominican Republic, the line has since expanded to Nicaragua as well, with famed cigar artisan A.J. Fernández lending his take on the Onyx name in recent years.
Being among the most popular maduro cigar smoking experiences of the past 20-plus years, Onyx has more than proven it can stand the test of time, offering smokers dark and sinister flavor nuances with an overriding smooth texture—the maduro lover's dream come true.