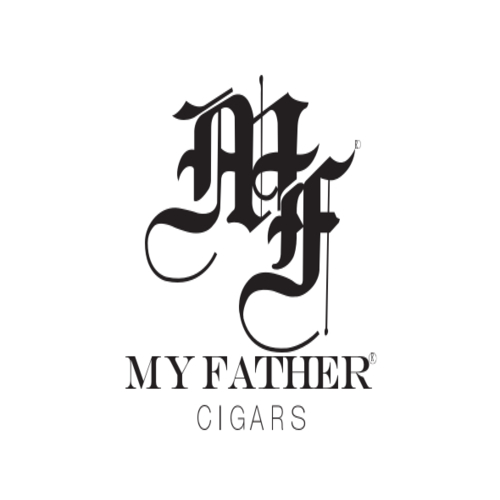 My Father El Hijo 2019 - 5 Pack
In 2010, we at Smoke Inn Cigars debuted a limited series that would go on to become one of the most sought-after collections in the realm of craft-made cigars. The collection is known as the Microblend Series, bringing the collaborative and small-batch mentality of craft beer to the cigar-loving masses.
Microblend cigars were released one after the next throughout 2011, with the My Father El Hijo—the third official Microblend—proving to be among the most acclaimed offerings. And while this exclusive series—with each release being crafted by a variety of manufacturers throughout the world—was originally quite small in scope, it has now continued for close to a decade!
Following the re-release of the beloved Tatuaje Anarchy in 2015, Smoke Inn has now come together with the famed García family to recreate the My Father El Hijo. This exceptional blend marked the first box-pressed cigar under the My Father name when first released in 2011. The cigars are built around a similar core recipe to the family's award-winning My Father blend, featuring Nicaraguan tobaccos (grown on the Garcías own fields) throughout the binder and filler. But the El Hijo sets itself apart through the inclusion of a rare Ecuadorian Habano wrapper that was harvested from an exceptional 2009 crop. Finally, the box-pressed robusto boasts an exposed foot, where the wrapper is pulled back slightly, allowing smokers to experience the core blend of Nicaraguan tobaccos without the wrapper for the first quarter-inch of the smoking experience. When the wrapper kicks in, hobbyists are then fully aware of the impact this refined leaf brings to the overall blend, including punchy flavors of sweet chocolate, fiery pepper, charred oak, espresso, classic leather, and fresh earth.
Eight years after the original release, My Father El Hijo is back for a limited time. This release has been limited to only 500 boxes of 15 cigars, so enthusiasts will have to act fast in order to secure the El Hijo in its second go-round.
*No promotional codes or offers available with these items
Country of Orgin : Nicaragua
Strength : Medium
Wrapper : Habano