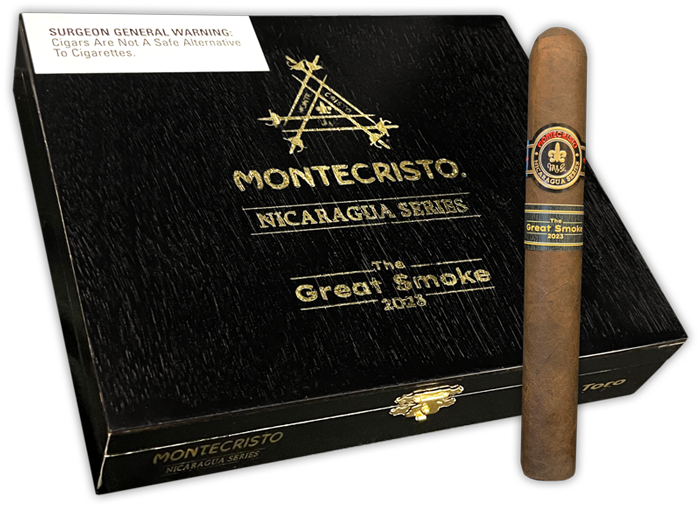 Montecristo TGS 2023 Exclusive
The final release of The Great Smoke 2023 is here, and we've got quite a treat for you. To end this with a bang, we've worked with our friend and former #1 Cigar of the Year blender Rafael Nodal to create an epic addition to the historic Montecristo line. Available in boxes of 9, this release is limited to just 300 boxes. Sporting a secondary band with The Great Smoke 2023, this Montecristo Nicaragua is a tweaked version of the original Monte Nicaragua series.
Crafted in collaboration between AJ Fernandez and Rafael Nodal, the Montecristo Nicaragua features 100% high-quality Nicaraguan tobaccos to deliver a rich, medium to full-bodied experience. Toasting this one up, you'll find nuances of cedar, spice, and a delicious natural sweetness. Each box contains 9 cigars in an exclusive 6"x52 format made just for this release. Don't miss out on this limited-edition release, grab your tickets to The Great Smoke 2023 and experience one of AJ and Rafael's best!
*No promotional codes or offers available with these items
Country of Orgin : Nicaragua
Strength : Medium-Full
Wrapper : Nicaraguan