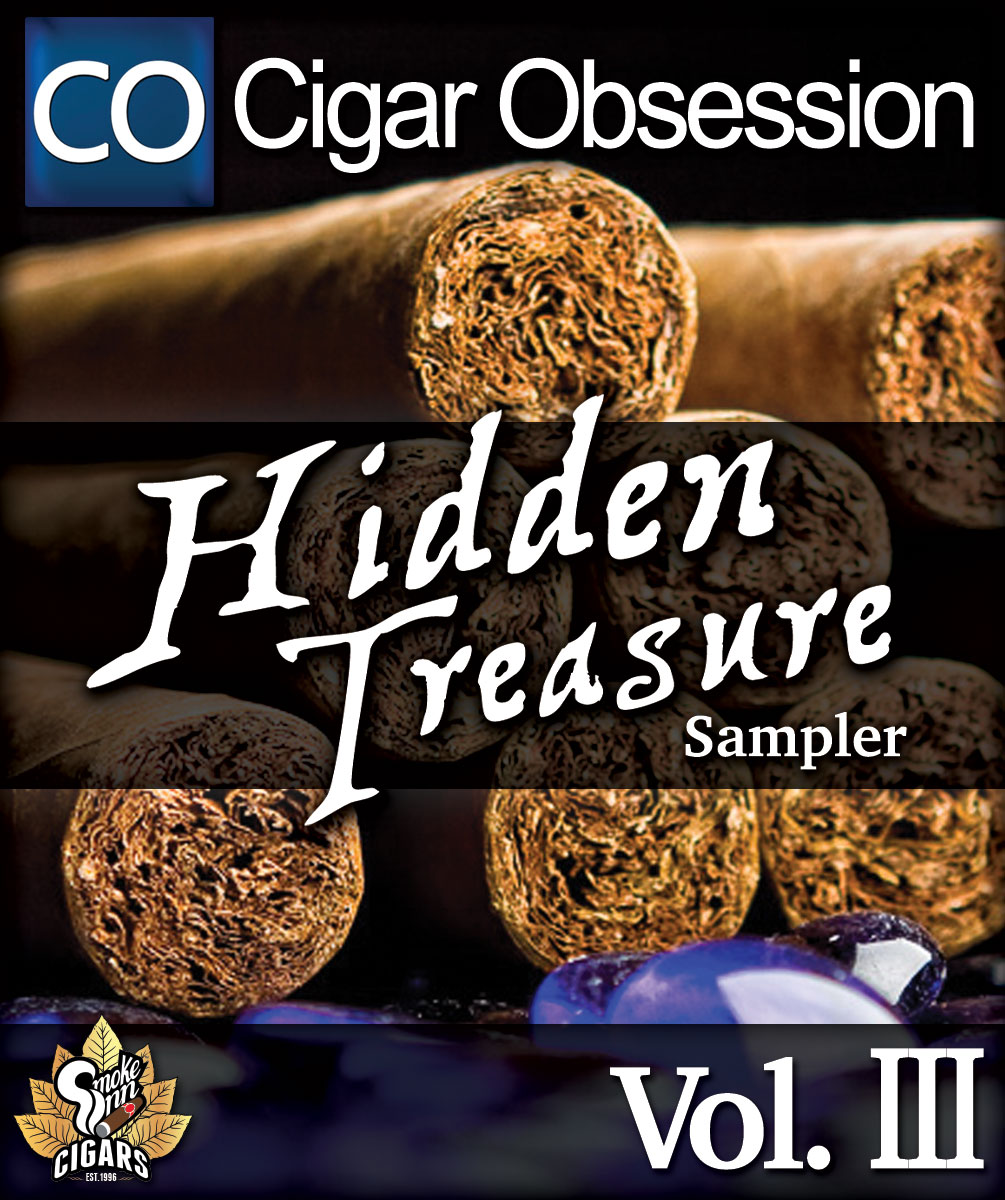 Cigar Obsession Hidden Treasure Sampler Vol. III
Bryan Glynn of Cigar Obsession has been one of the most prominent and highly followed Cigar Reviewers in the industry. Bryan personally curated the CO Premium Cigar Sampler and its held the Number 1 position as most purchased sampler since its inception over a Decade ago. Its popularity inspired Bryan to curate a more price conscientious sampler of premium cigars that he regularly enjoys. In its third rendition, The Hidden Treasure Sampler Vol. lll is sure to appease veteran aficionados and beginners alike.
EACH SAMPLER CONTAINS:
1- Alec Bradley Magic Toast Robusto
1- Espinosa Crema No. 4 Connecticut Robusto
1- Island Jim San Andres #2
1- AJ Fernandez Last Call Habano Geniales
1- Charter Oak Maduro Rothschild

Click Here to Visit CigarObsession.com for Cigar Reviews & More!
*No promotional codes or offers available with these items.
Please allow an extra 1-2 days for processing and shipping.