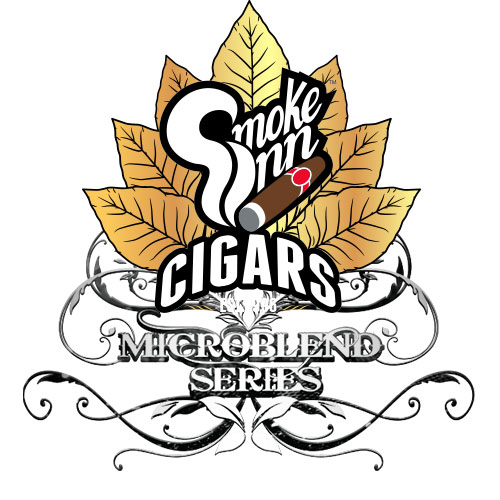 AJ Fernandez Anonymous Box Press
Since 2010, Smoke Inn's fan-favorite MicroBlend Series has grown to include a staggering 17 releases, spanning 13 manufacturers and a wide range of smoking styles. Now collaborating with A.J. Fernández, the Cameroon-wrapped category is featured for the first time, introducing the Anonymous by AJ Fernandez.
Don't protest. Master Blender A.J. Fernández has hacked the system and is set to infiltrate the palates of unsuspecting cigar enthusiasts with a fine-tuned smoking experience known as Anonymous by AJ Fernandez.
Smoke Inn's MicroBlend Series continues to push boundaries with Anonymous by AJ Fernandez, partnering with A.J. Fernández for the first time to showcase the anticipated 17th cigar in the collection. This includes the use of an exotic Cameroon wrapper for the first time as well, which A.J. has masterfully combined with tobaccos of his famed fields of Nicaragua, incorporated into the binder and filler.
Co-blended by Honest Abe and A.J. Fernández, the Anonymous MicroBlend stays true to its theme and keeps you guessing, being rolled in two unique formats: figurado and box-pressed. This allows for subtle variations of the same overall experience, with the figurado offering more evolution from start to finish, while the box-press touts a cool smoking temperature and, therefore, cleaner flavor nuances. Anonymous by AJ Fernandez is medium-bodied and spicy-sweet in character, bringing zesty flavors for the seasoned palate, including notes of red pepper flakes, cedar, cinnamon-coated nuts, and brown sugar sweetness.
Anonymous by AJ Fernandez is a one-off release, hand-crafted at the Tabacalera Fernández factory in Nicaragua, with only 800 bundles of 10 cigars in existence.
*No promotional codes or offers available with these items
Size:
6 x 54 Box Press
Pack:
10