Smoke Inn Limited Edition 25ct Sampler Collection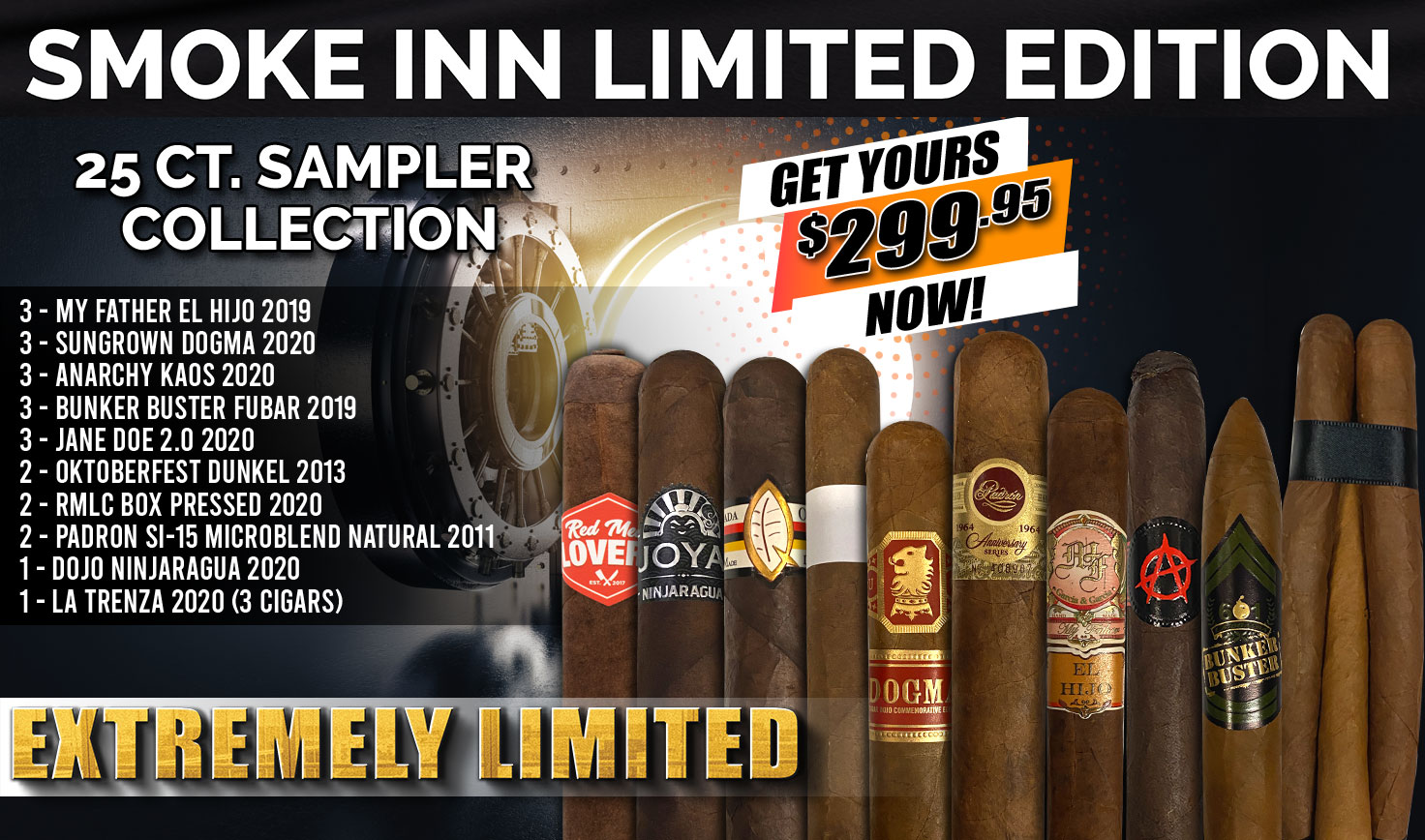 Remember that time Geraldo opened Al Capone's vault and came up empty handed? Well, we decided to scour our vaults. Fortunately, our results were much better than Geraldo's.
We are pleased to present Smoke Inn's Limited Edition Collection. We combined some of our favorite exclusive releases of recent memory with some of our most coveted gems from the past. Limited releases from legendary companies like Tatuaje, My Father, Drew Estate, Dunbarton Tobacco & Trust, Padron, and more. Yes, you read that right; Padron. The 2011 Padron SI-15 Microblend is included in this amazing collection.
Some of these cigars are so rare that you will never see them again. There is no personal stash. There are no boxes for another time. We are offering the last of some of our finest collections to you at an unbelievable price. Get them NOW before they are gone…...Forever!
Sampler Contains:
3 - My Father El Hijo 2019
3 - Sungrown Dogma 2020
3 - Anarchy Kaos 2020
3 - Bunker Buster FUBAR 2019
3 - Jane Doe 2.0 2020
2 - Oktoberfest Dunkel 2013
2 - RMLC Box Pressed 2020
2 - Padron SI-15 Microblend Natural 2011
1 - Dojo Ninjaragua 2020
1 - LA Trenza 2020 (3 Cigars)