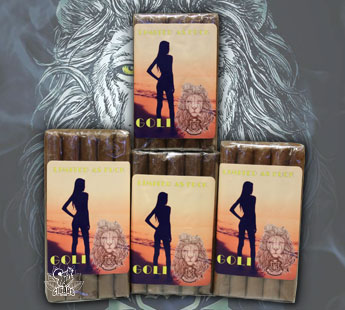 JSK GOLI Habano 7 x 52
So what the fu$k is GOLI?
Goli is a blend Riste Risteski was messing around with from tobaccos at the factory back in December 2017 trying to find something to coincide with his sweet tooth. It was blended with the select tobaccos as a personal cigar for him to enjoy. A Nicaragua cigar that has fantastic sweet/cedar profile with a touch of subtle spice, coupled with the perfect amount of nicotine.
Goli is made, using superb tobaccos grown by small famers wrapped an exquisite Habano leaf inserting just the right amount of spice into the retro, balancing it all out.
This is a "Very Limited Release"
Packaged in 20 count bundles. #jskvirus
JSK GOLI Habano
*No promotional codes or offers available with these items
Country of Orgin : Nicaragua
Strength : Medium
Wrapper : Habano