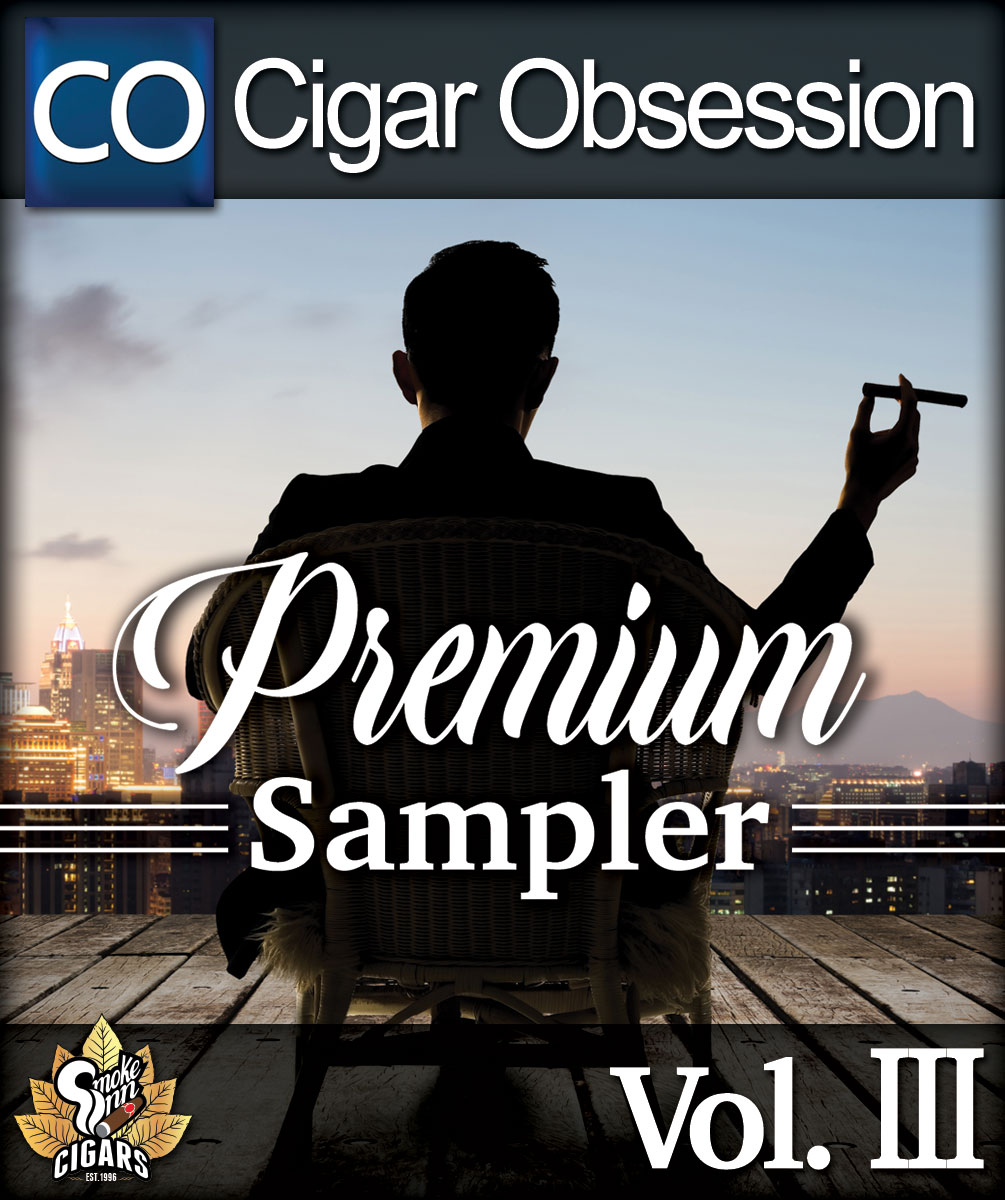 Cigar Obsession Premium Sampler Vol. III
The CO Premium Sampler has Historically been the Number one best selling sampler from Smoke Inn since it's creation back in 2012. Bryan Glynn, founder of Cigar Obsession, has always done a remarkable job in curating top notch experiences that are keenly tuned to the flavor profiles of aficionados all over the world. We proudly present Vol. lll comprised of amazing top shelf premium cigars hand selected by Bryan Glynn himself. We are confident that any connoisseur will find these selections to their liking. Enjoy!
EACH SAMPLER CONTAINS:
1- Padron 1926 Natural No. 6
1- Diamond Crown Julius Caesar Churchill
1- The Wise Man Maduro Toro
1- Sobremesa Brûlée Toro
1- AVO Syncro South America Ritmo Toro

*No promotional codes or offers available with these items
Click Here to Visit CigarObsession.com for Cigar Reviews & More!