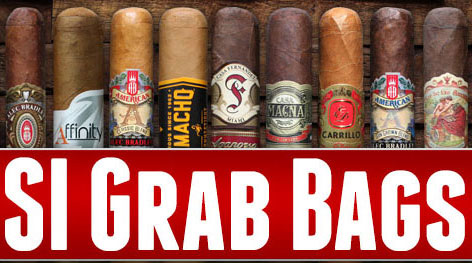 20ct Cigar Grab Bag

Well folks, its that time of year again, and let us assure you—when Smoke Inn initiates our annual humidor cleaning, we all win! Because we maintain a continuously rotating humidor selection of the industry's hottest brands, we occasionally need to clean house, and this is where the jackpot saving come into play...
Smoke Inn Grab Bags include true, premium, name-brand cigars ONLY. We're talking no "seconds," no house brands, no nonsense. You can expect craft cigars from the industry's top brands, selected at random (hence the grab bag) for each and every delivery. Save huge with up to 70% off these premium cigar grab bags!
*LIMIT 1 GRAB BAG PER ORDER
*No promotional codes, offers or super saver shipping available with these items
Please allow an extra 1-2 days for shipping and processing.